Upcoming Shows by The Punany Poets in Texas
(of a person) finding intelligence sexually attractive or arousing.
A Silver Anniversary Tribute to The Punany Poets by Expression Sessions
Let us engage one another in mind sex in "Sapiosexual" A Silver Anniversary Tribute to The Punany Poets by Expression Sessions at Fusha's Lounge in Arlington, TX, on Valentine's Day 2020, Friday, February 14th. In fact, you can come out and celebrate The Punany Poets' 25th Anniversary in some of our favorite cities during Valentine's Weekend 2020! Our HIP Team in the Dallas area is pretty great. You will enjoy this full-bodied Valentine's Show with live music, live art, vocalists, spoken word and Fusha's signature Margaritas. 
__________________________________________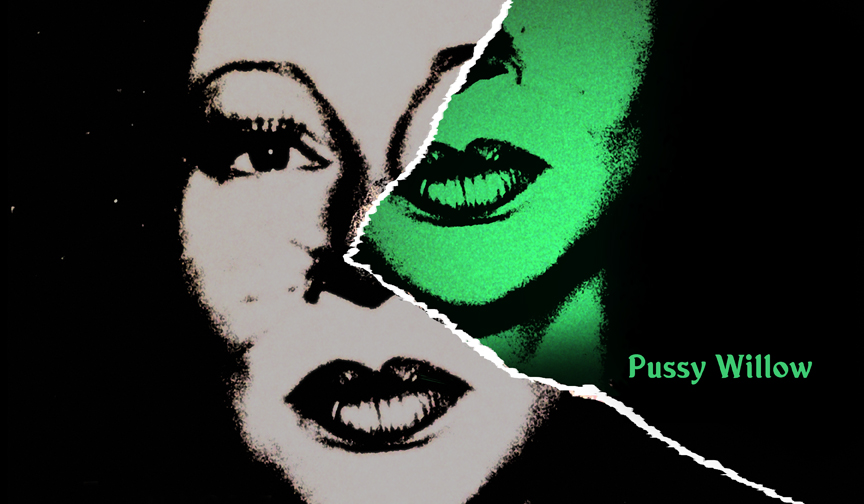 Pussy Willow
Book Release Party and Performance by Jessica Holter. If you have always wanted a Punany book, but never got one, this is the book to get. Verbal Penetration 2: Pussy Willow is the culmination of 25 years of Jessica Holter's literary work. This book is a brilliant and transcendent collection of characters, voices, and experiences that are all at once, fantastic and familiar.
You know The Head Doctor, a raw, oversexualized caricature of the bad girl who guides you on intimate theatrical trysts. You may even be familiar with Ghetto Girl Blue, a raw Oakland poet whose work is reminiscent of Iceberg Slim. Pussy Willow is an epic revelation of characters you have yet to meet, plus old familiar players, still hanging on the corner of Flesh and Consequence Streets, hustling your emotions for change. 
The cast of this literary ensemble, Kineta James, J Steel, Credence Malone, Jane Therese, and newcomer Scarlett Falls all play their parts in the telling of Jessica Holter's Pussy Willow.
Come out to this very special event at Fusha's Lounge in Arlington, TX to celebrate The Punany Poets Silver Anniversary and take this suspiciously revealing, sexually healing, literary keep-sake home to your library. 
Tickets:
Punany Reader Free Pass - This ticket admits 1 person for Front of House seating for "Pussy Willow" Book Release Party with Personalized Signing & Live Performance.  You must pre-order the book Verbal penetration 2: Pussy Willow to use this ticket.
General Admission + Ebook - Order this General Admission Ticket and a complimentary e-book of Verbal Penetration 2: Pussy Willow will be sent to your email.
---
Watch Punany Video at www.coffytv.com.
Get Tickets or a HIP membership card at www.punanytickets.com to attend.
Contact info@hipinc.org to Vend Punany Memorabilia at the show and all year long.
Venue: Fusha's Lounge is a Black-Owned Venue open to supporting the community of Arlington. The owner is just terrific, and her margarita and delicious. If you are interested in renting her space or supporting other activities, reach out at (817) 663-5019. Facebook: https://www.facebook.com/FushasEnterprises/
Producer's: Expressions Sessions: Facebook https://www.facebook.com/pg/ExpressionSessions44
Benefit: Proceeds benefit the artists and the venue creating the experience for you. Part of your donation benefits other programs at www.hipinc.org, like Jessica Holter's Voices of Foster Care. You can make donations, any time at www.voicesoffostercare.com